25-09-Sorry for not updating sooner

*Interview with Summer in VOQUE UK october issue, big thanks to Haruka for sending this to me :)

You can see & read the article HERE

*Article Summer Phoenix Wants Casey Affleck's Kids FROM HERE

Actress Summer Phoenix is eager to seal her love with long-term boyfriend "Ocean's Eleven" star Casey Affleck by having a baby.

The "Faculty" star - sister of "Gladiotor" actor Joaquin Phoenix and the late River Phoenix - has been

dating

Ben Affleck's younger brother for three years. She says, "Casey is the best thing, he's my best buddy, he's cool, he's awesome. "I want to start a family. My sister Rain has three kids and I definitely want cousins for them. I think Casey would make such a great dad. I want to have kids really soon."

*this is old news (had posted this on my Joaquin site), Rain & Summer, The
Paper Cranes will be performing at Club Spaceland in L.A. 9 september
2003 for 8$ you can get tickets & more information here
http://www.clubspaceland.com/schedule2.htm

----------------------------------------------------------------------

4-07-I have put on some bigger pictures of Heart & Summer at the premiere of Buffalo Soldiers in NY HERE

----------------------------------------------------------------------

22-07-Summer, Heart, Joaquin & Topaz were at the premiere of Buffalo Soldiers in NY yesterday, you can see the pictures HERE thanks Joaqrophenia for the pictures from FilmMagic

----------------------------------------------------------------------

06-06-New article about Summer & her shop Some Odd Rubies from New York Post Online, you can read the article here Shopgirl

----------------------------------------------------------------------

24-05-I found a site that is showing footage from Rain her performance with The Paper Cranes :)

You can see the 9 clips HERE, You need quicktime to see the clips

*Thanks to Elena from ATW

Article Summer from The Telegraph UK about her new shop etc

You can read the article The perfect new script for Summer HERE

----------------------------------------------------------------------

22-05-Sorry for not updating sooner, I am really busy

*Thanks to ATW

Rain & Summer were on a cooking program Molto Mario on the Cooking Channel

*Thanks to Marjorie from Phoenix Forever & to KIKI from Joaqrophenia

The perfect new script for Summer

The youngest member of the Phoenix family talks to Clare Coulson about her latest venture

Summer Phoenix is a pretty cool figurehead for New York's latest boutique. Leaning in the doorway of her candy-pink store, Some Odd Rubies, she epitomises the sassy, sexy style of the city. Wearing a yellow, flared gypsy skirt casually tied with an obi belt, a slashed T-shirt, Marc Jacobs wedges and a mane of wild bohemian curls, she is Carrie Bradshaw come to life, but with much cooler credentials.

----------------------------------------------------------------------

29-04-Thanks to KIKI from Joaqrophenia

Rain, Summer & Casey at Liv's wedding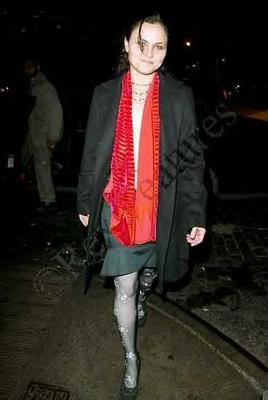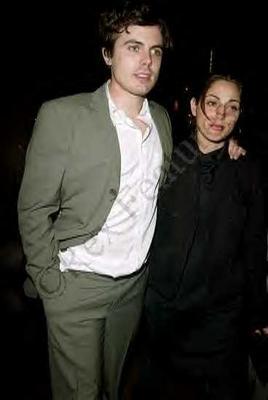 ----------------------------------------------------------------------
27-04-Sighting Rain
NY Post
Liv Tyler is getting married again today (4/25). The "Lord of the
Rings" lovely will repeat her vows before friends and family in Soho,
followed by a reception at Balthazar. Liv's dad Steven Tyler, mom
Bebe Buell, sister Mia Tyler and famous friends like David Bowie and
Stella McCartney are expected.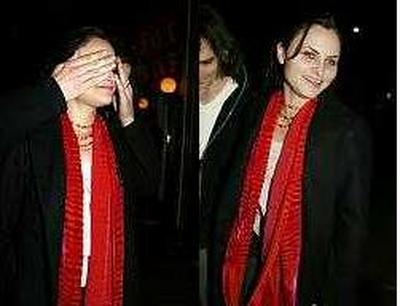 *S Club Calling It Quits

S Club have announced they are calling it quits at the end of May,
reports NME. The remaining six members of the pop group told fans at a concert in
London that they would go their separate ways. A statement released by the group said: "With any job there comes a time to move on and to face new challenges. We've experienced so much more than we ever imagined and we've enjoyed a huge amount of success." Rumours of an impending split have dogged the band since member Paul Cattermole left S Club 7 last year, and recently when lead singer Jo
O'Meara revealed she had a debilitating back condition. While the band has decided to split, Rachel Stevens has plans to go in film and co-star with Summer Phoenix in "Suzie Gold" in which Stevens plays a demanding diva.
----------------------------------------------------------------------
19-04-Thanks to Kristina
The magazine JANE (You can see the cover HERE) with beck and heather graham on the front, has pics that celebs took of other celebs and themselves, has one' of casey by casey and one of summer by casey, hey also have little comments by casey on each of them
I will go to the magazine store monday & look for it
----------------------------------------------------------------------
17-04-Article Phoenix rising for film festival jam with Rain HERE
Her band Paper Cranes are making a CD: Selfless Shame Promotion and will be shopping it around for a label deal in hopes of a fall release
*Thanks to KIKI from Joaqrophenia
Pictures of Rain and Roy on Royston's official site HERE
----------------------------------------------------------------------
03-04-Summer Phoenix nominated for Addiction Acting Awards HERE
PRISM awards, which honor the accurate depiction of drug, alcohol and tobacco use and addiction which are handed out in May during a show broadcast from Los Angeles on the FX network
Irons and Campbell, who co-starred in a Showtime television movie about the final days of American writer F. Scott Fitzgerald, were both nominated for best performance in a television movie or miniseries.

Also up for that award are Summer Phoenix and Nick Stahl, both who starred in "Wasted" an MTV Networks film about the lives of three small town junkies, and Mia Farrow, who played a mother who discovers her daughter is abusing drugs in "The Secret Life of Zoey."
The official site PRISM awards
FROM HERE
PERFORMANCE IN A TELEVISION MOVIE OR MINISERIES
Neve Campbell - Last Call
Mia Farrow - The Secret Life of Zoey
Jeremy Irons - Last Call
Summer Phoenix - Wasted
Nick Stahl - Wasted
*FROM HERE
Oh my god, they rocked so hard, I immediately began planning my karaoke cover of their single "Love On The Rocks (With No Ice)" Then lead singer, Justin, started French kissing his guitar and the girls swooned while the guys went AC/DC crazy. It was so hot, so testosterone driven, so sexy, so rocking, that I swear I got pregnant just from standing by the speakers. The Darkness will be your new favorite band. Believe it. It made everything else that night pale in comparison: uninspired sets from Berlin knockoff Swedes The Sounds, the achingly average, French Kicks and the earnest Royston Langdon with Miss Rain Phoenix as backup.
*Happy Birthday to Rain, who had her birthday 31 march
*FROM EBAY Summer Phoenix & Casey Affleck are in the magazine Jalouse, but I don't know from what date that magazine is, I think it might be an old one, because she & Casey have been in Jalouze together in 2001, HERE is the article
----------------------------------------------------------------------
16-03-Thanks To HANA from The Grove
Article With RAIN, you can read it HERE
----------------------------------------------------------------------
17-02-Thanks to KIKI from Joaqrophenia
Article mentions Suzie Gold (Starring Summer)
Grosvenor Park launches new tax scheme

Adam Minns in London 11 February 2003 04:05

Aiming to create a rival to Inside Track, the groundbreaking fund
bankrolling such titles as Girl With A Pearl Earring, Canadian-UK
financier Grosvenor Park has launched First Choice, a similar tax
write-off scheme offering 30% of budgets.

Grosvenor Park chief Don Starr aims to raise $41m-$82m (£25m-£50m)
from investors for the fund, which like Ingenious Media's Inside
Track operates on accountancy write-off principles rather than the
UK's Section 48 tax deferral. Starr said that, unlike Inside Track,
First Choice will allow producers to get their third party finance
out of any future revenues before the fund.

Starr stressed that the fund has only just launched and that he would
only know how much cash it has in three weeks. The fund has several
films lined up and Starr said that titles would typically be budgeted
at least $16.3m (£10m) and would qualify as British and have a US pre-
sale. Projects must have sales estimates worth 125% of the negative
cost.

"That will knock a lot of movies out," Starr said. "If you have not
got a US deal it is pretty tough to get those figures."

In addition to the 30% from First Choice, films bankrolled under the
scheme will typically access a sale and leaseback deal under Section
48 without concern over so-called double dipping. Starr warned that
the Inland Revenue is still concerned about double dipping, a problem
potentially arising when films access both a sales and leaseback deal
and an up-front production deal under Section 48.

"We have deliberately steered clear of the Section 48 production
schemes," Starr said.

Grosvenor Park has appointed Colin Leventhal, co-founder of Miramax
Films' now defunct HAL Films, to act as a consultant and a bridge to
the film sector. Traditionally arranging sales and leaseback deals
out of the UK, the operation's recent credits include The Importance
Of Being Earnest and Buffalo Soldiers.

Starr said that Grosvenor Park had been working on First Choice for
six months and has studied Inside Track closely. Launched last year,
the rival provides 35% of budgets but recoups at first dollar with
other financiers. The fund made a splash when it bankrolled three
films from Pathe UK, including Earring, starring Colin Firth as Dutch
painter Vermeer, and Suzie Gold, with Summer Phoenix.
----------------------------------------------------------------------
12-02-Summer was at the Jill Stuart 2003 Show (2/10/2003)
BIG Thanks to Mari for the bigger pictures (also for the older ones on that page :)) on HERE, little pictures are from WireImage
----------------------------------------------------------------------
06-02-Rain at the Sarasota Film Festival

*Thanks to KIKI from Joaqrophenia
NEW YORK - FEBRUARY 4: Actress Summer Phoenix and actor Casey
Affleck attend the after-party for the New York premiere of "Gerry"
February 4, 2003 at Sciuscia restaurant in New York City.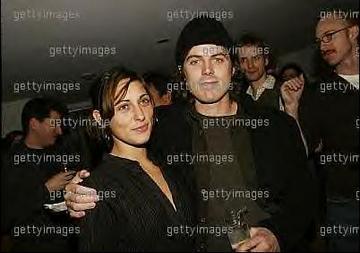 ----------------------------------------------------------------------
02-02-Award honors achievements in music, film from HERE
Rain was at the Sarasota Film Festival January 24 thru February 2, 2003
Part of the article
Expected in town to celebrate with Douglas are Steven Tyler and other members of Aerosmith, Cheap Trick's Rick Nielsen and Robin Zander, Patty Smythe and directors Steven Brill and Danny Provenzano. The public is invited to the "Late Night UnWrap Bash," the festival's wrap party, Saturday at the Sarasota Hyatt. Also expected at the event are Farrah Fawcett, Penny Marshall, David Johansen, Rain Phoenix and Douglas, with his wife, Christine.
The wrap party also features local band Jennifer and the Venturas, and Rain Phoenix with her band, The Paper Cranes.
Also more from HERE
Rain Phoenix, a member of the family that also includes actor Joaquin Phoenix, will perform with her band, the Paper Cranes. Local group Jennifer and the Venturas also will play.
*From HERE
First, you slid barefoot on rose petals past the "ashtanga curious" to sit on floor pillows in the place's Earth studio—other rooms were modestly named Sun, Sky, and Forest—where an advanced student performed an interpretive dance, followed by the talented Rain Phoenix emerging in a black shroud to sing introspective tunes with her band, Paper Cranes. (Yes, Rain had left Sky and circumvented Forest to come to Earth.) My legs had fallen asleep from the lotus position, and when I tried to stand up after the show, I knocked into one of the peaceniks, who lovingly screamed, "Take off your shoes!" I defiantly kept them on and crawled in pain to Rain (a friend of the publicist), who seemed more content than her deeply melancholy lyrics would suggest—the opposite of the smiley faces who act bouncy to cover pain. Is she a big yogini? "I'm avid," Rain said, adding, "every two months. I don't like crowds, so I rent a video and do it alone!" (Well, I'm sure everyone at home is a god, too.)
*Article about The Believer HERE
----------------------------------------------------------------------
26-01-I have put on the Movies & TV appearances from Rain & Summer up & also their bio :)
----------------------------------------------------------------------
21-01-Marjorie :) has got some more pictures from Joaquin, Rain & Summer at the opening of the Om Yoga studio HERE
----------------------------------------------------------------------
19-01-Side dishes from HERE
It was a Phoenix family fest at the opening of the Om Yoga studio here on Thursday. Summer and Joaquin Phoenix turned out to watch their sister Rain perform in the New York debut of her new band, the Paper Cranes. (Bandmate Royston Langdon is dating Liv Tyler.) Also on hand were Summer's boyfriend, Casey Affleck, and recording star Mya. In a funny side drama, Mya outbid Larry King (bidding through a representative) in a silent auction for a session with sought-after makeup artist Carlo Geraci ...
*Thanks to Doc & Babe for pictures from Joaq, Rain & Summer. I have put them with the rest HERE
01/16/2003
Joaquin Phoenix is on hand at the Om Yoga Center on Broadway for the center's grand opening celebration and benefit for the Tibetan Handicapped Children's Fund. Phoenix's sisters, Rain and Summer, performed at the event with their band, Paper Cranes. Joaquin wears a Baltimore City Fire Department jacket; he plays the part of a Baltimore firefighter in an upcoming film
----------------------------------------------------------------------
18-01-Some old news from HERE
SATURDAY, JULY 27
Actress Summer Phoenix in the lead role of ESTHER KAHN (Review) with Festival Director Janis Plotkin following the screening of her powerhouse on screen performance alongside Actor Ian Holm. Don't miss 3 additional screenings of this powerful theatrical character study.
----------------------------------------------------------------------
17-01-I changed this site to Summer & Rain site :), I will be putting up more pictures, movies etc on here
*Joaquin, Rain & Summer were at the Tibetan Handicapped Children's Fund in New York City, you can see the pictures HERE
THE PHOENIXES HAVE RISEN Joaquin Phoenix -- flanked by siblings Summer (left) and Rain -- attends a benefit for the Tibetan Handicapped Children's Fund in New York City (Jan. 16, 2003)
*A picture from Rain from her Agency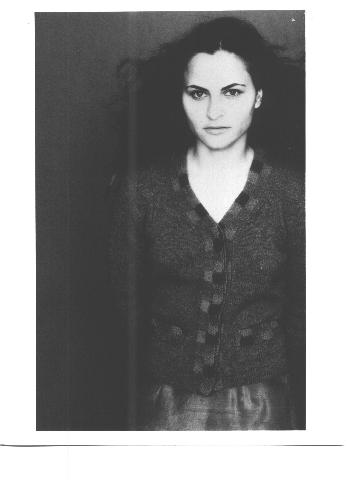 ----------------------------------------------------------------------
14-01-A review from Dinner Rush HERE
----------------------------------------------------------------------
04-01-I added some pictures to MOVIES & TV pictures & also on Public Pictures
----------------------------------------------------------------------
03-01-I hope that every one had a great Christmas & a happy New Year :)
Thanks to Mari for this, it is actually actress Rashida Jones in the Gap Ad, that is the girl with Summer on this picture :)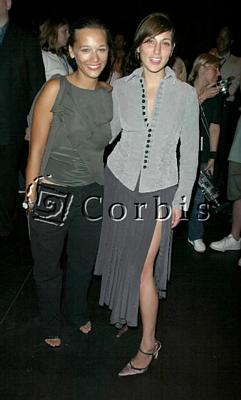 ----------------------------------------------------------------------