Summer News
27-02-UN-FULL FRONTAL
Tue Feb 26, 2:44 AM ET
By Richard Johnson
SUMMER Phoenix has a full-frontal nude scene in "Esther Khan." But an even more revealing version ended up on the cutting-room floor. "The first take, I walked out without covering myself, and stood there," the dark-haired actress told The Post's V.A. Musetto. Not satisfied, director Arnaud Desplechin ordered a second take, in which Phoenix tries to cover her curvy bod with her hands. That's what viewers will see when the film opens Friday.
25-02-Summer Phoenix Builds Acting Career
Mon Feb 25, 7:26 AM ET

(Click on picture to see large)
NEW YORK (AP) - Say hello to the latest acting Phoenix: Summer Phoenix.
Phoenix, little sister of the late River Phoenix ("Sneakers") and Joaquin Phoenix ("Gladiator"), is building a budding movie career in the shadow of her siblings.
Summer's latest work is "Ester Kahn," the story of a young woman living with her Jewish immigrant family in London at the end of the 19th century. It is directed by Arnaud Desplechin.
"Riv really worked on things that spoke to him, and so does Joaq," she told the Daily News in Sunday's editions, referring to her older brothers.
In 1993, River Phoenix died of a drug overdose in Los Angeles at age 23. Acting in his shadow is something both she and Joaquin have had to deal with.
"I know I'm going to be asked about that, and I feel I don't owe anybody anything," Summer Phoenix said. "Anybody can ask me anything they want, and either I'm going to answer if I feel comfortable, or I'm not."
The 24-year-old actress' other roles include "The Laramie Project," about the aftermath of a gay college student in Wyoming, and "The Believer," where she played a Jewish neo-Nazi's girlfriend.
17-02-HERE you can see some new pictures of Summer at the Sundance Film festival 2002, you have to be a member though to see them large (just type in Summer Phoenix and then push on go)
10-02-PETA A protest against the Fashion Awards in New York (from 23 october 2001) Here the affiche from it with Summer & Casey there name on it, click on it to see it large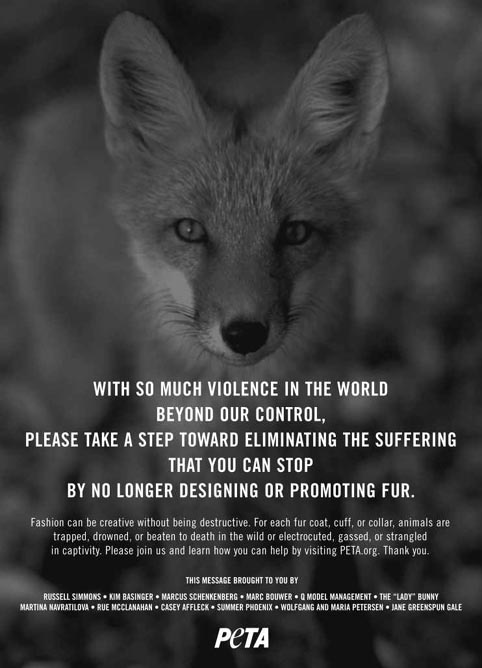 07-02-Summer & Casey were at the Ocean eleven Premiere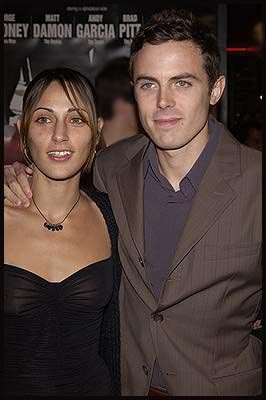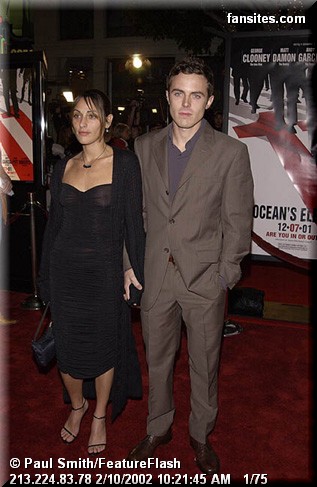 ASummer & Casey were also at the Sundance 2002 Filmfestival
*Moments later, the moving and powerful Laramie Project unspooled to a warm reception from a capacity crowd, including the film's talent--a pink-haired Joshua Jackson, Clea Duvall, Summer Phoenix, Sundance judge John Waters and (oddly) part-time Park City resident Montel Williams. Found here
*Gerry's Kids: Although the film has polarized audiences between raves and walkouts with its long, lingering shots of landscapes, Gus Van Sant's Gerry, starring Matt Damon and Casey Affleck (who also cowrote the film with the director), is at the center of a bidding war between three distributors. Perhaps they were charmed by a salmon-and-chicken dinner hosted by Van Sant and his stars at Main Street's Buddha Lounge. The guests, who numbered an exclusive 55, were joined by Affleck's big brother, Ben; the sibs' mother; Damon's girlfriend, Odessa Whitmire; Casey's girlfriend, Summer Phoenix; Endeavor's Patrick Whitesall; Juliette Lewis; and John Waters. Found here
AThis movie called HOOFBOY is also with Summer in it
From Foxnews (His new girlfriend Topaz?) Thanks Marissa for this news :)
Phoenix Rises at Theater Bookers' Party
It was a friendly and funny Joaquin Phoenix who wandered into yesterday's Motion Picture Club luncheon at the Marriott Marquis Hotel. The Oscar-nominated star of Gladiator and Quills arrived with his girlfriend, Topaz, a lovely young South African woman who is neither a model nor an actress. (She is, however, something of a ringer for Gwyneth Paltrow.) He was not what you might call "dressed up," but he was ready for action.

"Where are we?" he asked me.

In fact, Phoenix had shown up at the invitation of star-of-tomorrow Casey Affleck, who dates Joaquin's sister, Summer. Casey and Summer took seats on the dais. Joaquin declined. "I get sick if I sit on a dais. Ask my doctor."

Instead, the loyal pal and Topaz sat through the entire 2-and-a-half-hour proceeding at the same table with actress Lena Olin, whose husband director Lasse Hallstrom won Best Director. Phoenix clapped enthusiastically, and quipped away — he has a vicious sense of humor only partially seen so far on film — as he learned about the immense hidden power of the theater bookers who comprise the organization.

Phoenix was particularly bemused when Casey Affleck, lacking someone to introduce him, did the honors himself. "I've known Casey since we worked on To Die for together," said Affleck. Some of the audience didn't seem sure of what was happening. "Those three Oscar nominations, they meant nothing to me, but to Casey …"

Eventually, Affleck accepted his own award and sat down. He gets high marks for trying to make the best of a dreary New York afternoon.
30-01-Summer Phoenix is in the magazine Details februari with Josh Hartnett on the cover. Article
Endless Summer

Refusing the Hollywood hall pass afforded by her family tree, Summer, the
final Phoenix, takes flight on her own terms.

By Barton Blasengame Photographs by Collier Schorr

The year is 1987. deep in her grateful dead lunchbox, 9-year-old Summer
Joy Phoenix, a pigtailed nugget of fourth-grade granola, packs a
patchouliscented menu of intrigue.
As the rest of her San Diego elementary-school set demolishes cardboard
pizza and mechanised dairy droppings, the fifth and final member of the
Phoenix clan privatly sups on such alien victuals as "soy" and "tempeh."
Her inscrubtable diet is topped off with a taste of social isolation:
after all, this is a girl who's spent her intire life, until now,
home-schooled by her parents, John and Heart, on the family's Florida
commune. As she interacts for the first time with pencil-packing munchkin
carnivores, the world is reduced to a collision of digestive philosophies.
"I remember kids being like, 'Blue corn chips?' 'Tofu salad?' " explains
Phoenix, amber eyes flaming like sparklers. "That's when I went
'Ohhhh....not everybody's like we were.' It was six months before I knew
that most people ate meat."
fourteen years later, Summer Phoenix is still anti-flesh (she's even
converted boyfriend Casey Affleck: "It helps with his mucus," she giggle).
But nowadays she compensate for the meat-free Slim Goodbody act by talking
through the butt end of an american spirit.
And she's still not quite like everybody else. The bloodline she shares
with brothers Joaquin and River could have afforded her a
casting-call-free pass, but Summer has instead taken her lumps in such
bruised-plum roles as the "fuck-you-Girl" in The Faculty and "Stoned
Girl's Friend" in Can't Hardly Wait.
"I wanted to make my own way," she says, tucking a sprig of hair behind
her ear. Besides, she adds, "there's not some big huge door that opens up
because you have a certain last name. It's almost like you have to prove
yourself even more."
So like any thespian with a contrarian background, Phoenix chose to pad
her résumé in France. She got her first break in Esther Kahn, a film
directed by French legend Arnaud despechin (My Sex Life). Back home, her
wrath in Kahn had art-house mouths spitting gooey adjectives, paving the
way for meatier roles in such low-budget staples as Dinner Rush and The
believer - the same career-making formula worked for Joaquin (To Die For)
and River (My Own Private Idaho). After a few more roles, Hollywood took
notice of whather surviving brother has long known to be true.
"Summer's really stronge," says Joaquin Phoenix. "She has integrity -
always has - and takes acting very seriously. She's never wanted to waste
time on projects that weren't important to her."
In March, Phoenix takes a swing at the Gen Y masses with a starring role
in the heroin comedown Wasted, a made-for-MTV movie. Wasted plays like a
mediocre episode of My So Called Life (jittery quick-cuts, crusty
dialogue, and a inescapable nouveau-rock sundtrack), but phoenix
transcends the trash as a mopey suburban smack addict struggling to get
clean - a subject important enough to her to endure working for MTV.
"I don't even watch TV," she says. "But I appreciated the fact that
they're trying to be socially conscious."
Now 23, Summer is the same age her brother River was when he suffered his
highprofile, drug-induced heart failure outside L.A.'s Viper Room in 1993.
For obvious reasons, the subject still isn't easy for her to talk about
(she was 14 at the time). But such questions come with her new territory;
the cigarette in her slender hand trembles at the mention of his name.
"I mean, there's nothing that I feel I owe the world, any words that are
going to wrap anything up for anybody," she wispers determinedly, grinding
a tear into her cheek. "He was a beatiful man, a beatiful brother, and I
respected him greatly and I miss him so much."
There's a silence, a hard swallow, and then a sliver of a smile burrows
its way across her face. "The thing I'll always remember about him," she
says, "was that no dream was to big."
In a family of big dreamers, Summer's still got a few plans for her pillow.
"I like to think of myself as the tortoise that wins the race," she says,
craning her neck towards the sky. "I'm enduring, ya know?"
Click on pictures to see them large
  
10-12-Happy Birthday Too Summer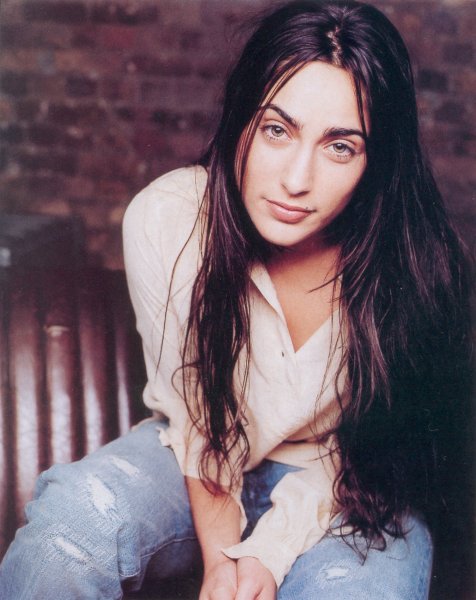 AHERE a beautiful site for Summer, it is in French and in English, with a lot of great pictures and articles
AA bit out of the latest article on it
Joaquin, too, has spoken of the family's closeness, referring to them as 'Team Phoenix', and admitting he called on them to come for 'relief visits' while filming Quills in London. 'It was the best,' recalls Summer. 'My mom and Rain and Liberty and I were pretty much there with him throughout.'

Better still was the time she signed the contract to work on Esther Kahn in London, only to discover that the very same day Joaquin had signed for Gladiator, also to be filmed in London. 'He saved my life,' she says. 'I had my own flat, but the minute he got there I was just living in his hotel room. It can be lonely on a film set, and England is so far away. It was really nice having somebody to go home to and eat with and hang out with.'

When Joaquin was nominated for an Oscar as Best Supporting Actor in Gladiator, he took his mother to the ceremony and invited Summer and Casey to the party afterwards. 'We ended up dancing salsa all night long, beaming with pride,' Summer recalls. 'You don't see many other sisters and moms at the Oscars,' she laughs.
25/08/In september on SHO - Summer's movie The Believer
And her movie Dinner Rush will be out nationwide Sept. 28th